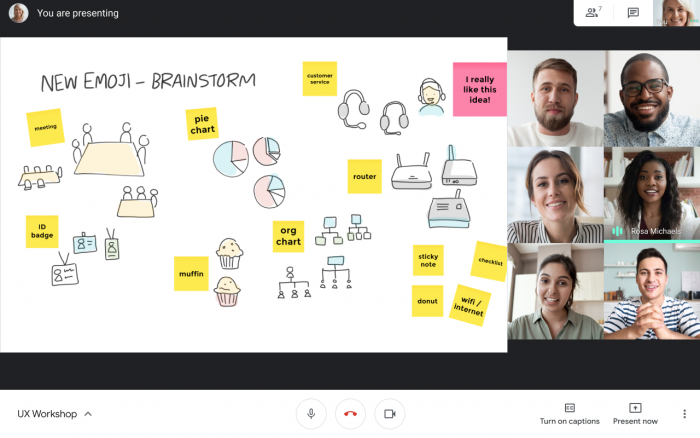 As our work and education continue to move online, it is important to become acquainted with each videoconferencing service the university offers. Moreover, with the announcement of the retirement of BlueJeans in May 2021, consider an option for day-to-day meetings that's already available at your fingertips: Google Meet. Google Meet is a G Suite for Education videoconferencing core service which allows U-M faculty, staff, and students to connect and collaborate with live video, audio, and other Google collaboration tools.
Meet offers a quick, convenient way to start a meeting from within the services you are already using daily. It easily integrates with other U-M Google services like Gmail, Calendar, Google Chat, and more, while maintaining the same style and layout of other U-M Google services. You can instantly retrieve meeting notes and project documents straight from within the meeting by accessing the attachments from the Google Meet toolbar. In addition, you can turn on live captioning to create an inclusive environment for everyone. You can also customize your video layout with blurred backgrounds and a Tiled view with up to 49 people.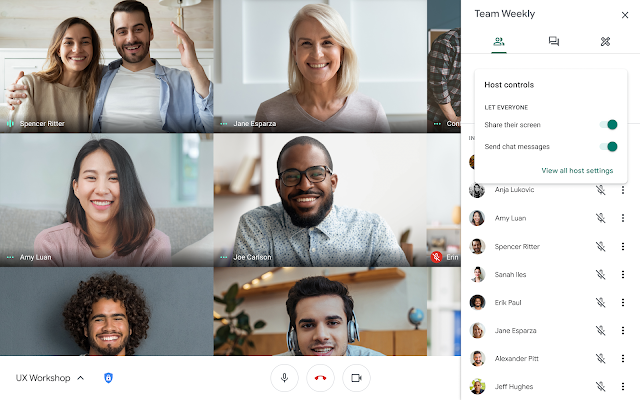 This year Google has introduced several new features to help you control your meeting security, manage your participants, and encourage collaboration within the meeting. These features include the introduction of host controls like Quick Access to moderate participant access, the integration of Jamboard (a virtual whiteboard), and the ability to record your meetings.
Note: According to Google, temporary recordings will arrive by the end of 2020 to replace the limited-time access to premium recordings. See our U-M Google communication for more information.
There is more than meets the eye with Google Meet. Take advantage of the convenience of Meet the next time you schedule a meeting. If you are interested in learning more about Google Meet, check out these other resources!