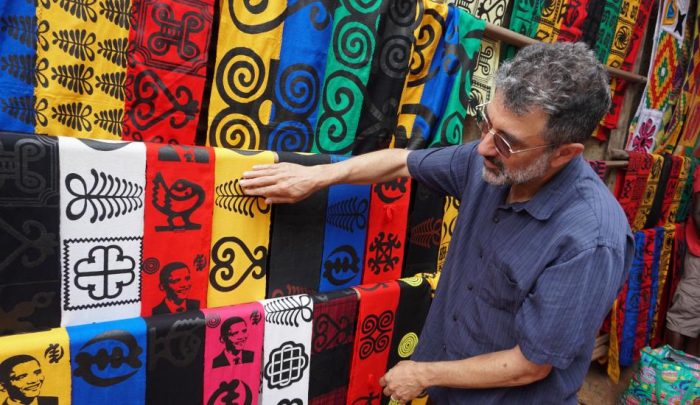 A fractal is a pattern that repeats itself at different scales and is ideal for modeling nature. But modern computer scientists aren't the only ones to use fractals—Africans have been using them for centuries to design textiles, sculptures, architecture, hairstyles and more.
U-M professor Ron Eglash is widely known for his work in the field of ethnomathematics—particularly for his study of these African fractal patterns. He recently lent this expertise to the production of "Enslaved," a new six-episode docuseries produced by and starring actor Samuel L. Jackson. In it, Eglash demos his fractal simulation tools that were developed at UMSI.
"I was thrilled to be a part of this team," he said. "It was a really exciting endeavor and a great way to get the fundamental message out that Africa not only has an amazing art and humanities heritage, but also a mathematical heritage." The series premiered Sept. 14 on EPIX, with new episodes airing each Monday at 10 p.m. through Oct. 19.