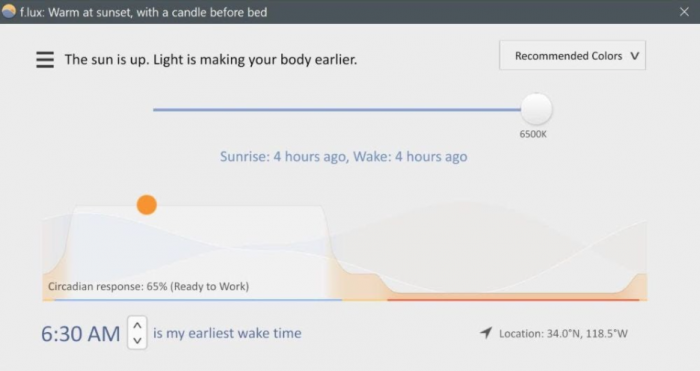 This month, I'm sharing an app that I've used for many years, but runs so seamlessly in the background that I didn't think of sharing it until recently: f.lux. F.lux "makes the color of your computer's display adapt to the time of day, warm at night and like sunlight during the day."
Years ago, an app like this was required to gain this type of functionality on your computer or mobile device. Nowadays, similar functionality is included in many modern operating systems, but I prefer to use the app. It is highly customizable and provides many more features than the bundled versions, like custom colors, times, and even Philips Hue light bulbs integration.
If you decide that f.lux is not for you, I still recommend reviewing other options available on your devices to help reduce eye strain.
Are you using a similar tool or setting to reduce eye strain on your devices? Feel free to share it with me via email or in the comments, and they may be included in a future Tech Tip.
---
Have a cool app, tool, or tech tip you'd like to share? Contact Chase Masters. Please note that Tech Tips are personal recommendations and might not be officially endorsed or supported by U-M.