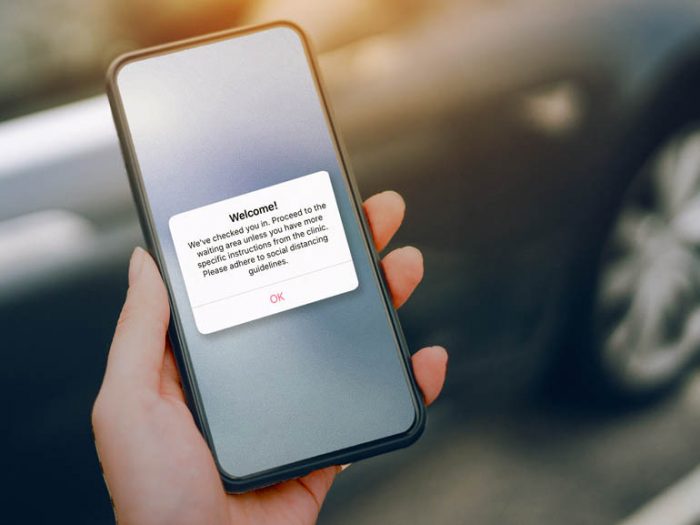 Michigan Medicine is constantly looking for ways to improve the patient experience, even during the ongoing COVID-19 pandemic. One way the organization is doing just that is by optimizing eCheck-in and introducing mobile arrival, touchless processes that allow patients to skip the line when they arrive for an appointment. The changes launched on August 26.
Prior to an appointment, patients log onto the patient portal, update their personal and health information and answer any questionnaires they are assigned based on the type of visit they will be having. "All of the information entered in eCheck-In is safe, secure and protected within the patient portal," said Jenny Esch, a business systems analyst at Michigan Medicine. 
On top of filling out their information, a patient can also activate "mobile arrival," which uses the location services feature on their smartphone or tablet to detect when they arrive at the clinic. The patient will receive a prompt to confirm their arrival, which will then alert staff via MiChart that they are present.