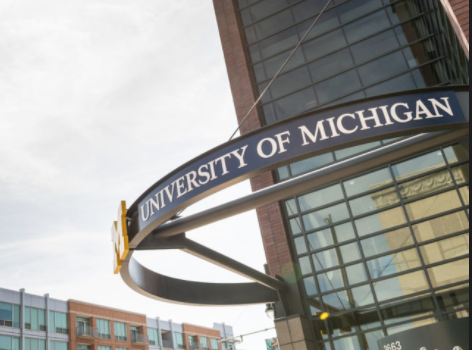 U-M recently announced plans for the fall 2020 semester, which will include a combination of online and in-person courses. In keeping with this, and in recognition of the ongoing public health crisis, the Semester in Detroit (SiD) program will be offered in a hybrid format.
For fall 2020, all SiD classes, including community-based internships and projects. will be offered fully in a virtual format and will be supplemented by optional small-group engagement experiences in Detroit.
The full fall curriculum will be open to undergraduate students from any U-M Ann Arbor school or college, U-M Dearborn, and Grand Valley State University. Students do not need to apply separately to the SiD program to enroll in our classes this fall and are able to customize the course experience – take just one class, or all of them!
The curriculum will include: the long-standing Detroit history class, taught by SiD Faculty Director, Stephen Ward; SiD faculty member Darcy Brandel's Humanities course "Detroit Artist as Activist"; and "Grassroots Community Organizing in Detroit," taught by SiD faculty member Diana Seales. In addition, for the third consecutive fall semester, we plan to offer a Healing Justice-themed "Detroiters Speak" mini-course.
Reciprocal and relational engagement with Detroit community partners remains central to the Detroit Center's mission. Plans are being co-developed with several Detroit organizations to host both individual student interns and small two to three person student-teams this fall. At this time, it is likely that these academic opportunities for community engagement will be primarily virtual; however, there may be some opportunities for in-person and on-site experiences for those students who are able and willing.
SiD transforms U-M students through reciprocal relationships with the people, organizations, and neighborhoods of Detroit. By living, learning, and working in the city, our students engage with community leaders in transformative work – strengthening themselves as well as the wider region. Semester in Detroit is funded by the College of LSA and administered through the Residential College.