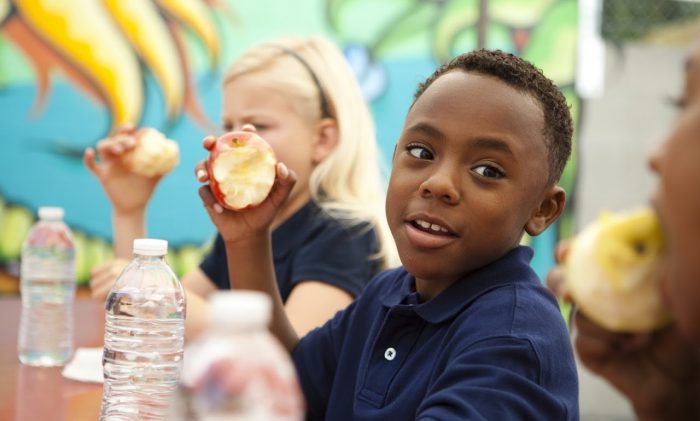 Project Healthy Schools is a community-Michigan Medicine collaboration designed to reduce childhood obesity and improve the current and future health of Michigan's youth. 
Through lessons and wellness activities, Project Healthy Schools enables middle school students to increase physical activity, eat healthier, and understand how nutrition and activity influence their lifelong health.
When Gov. Gretchen Whitmer canceled classroom instruction for the rest of the school year, Project Healthy Schools launched the PHS online resources website and Project Healthy Schools wellness coordinators reached out to wellness champions in about 100 schools with the Project Healthy Schools program to help acquaint them with the new website.
The Project Healthy Schools lessons are designed to be hands-on and very interactive. For example, in lesson six, Rainbow of Color, the students normally make a salad in the classroom. Included with each lesson video are a follow-along worksheet, a parent packet, and other materials related to the lesson.
Students are continuing to thrive and practice the Project Healthy Schools goals of being active, eating more fruits and vegetables, avoiding sugary beverages and fast and fatty foods, and reducing screen time.