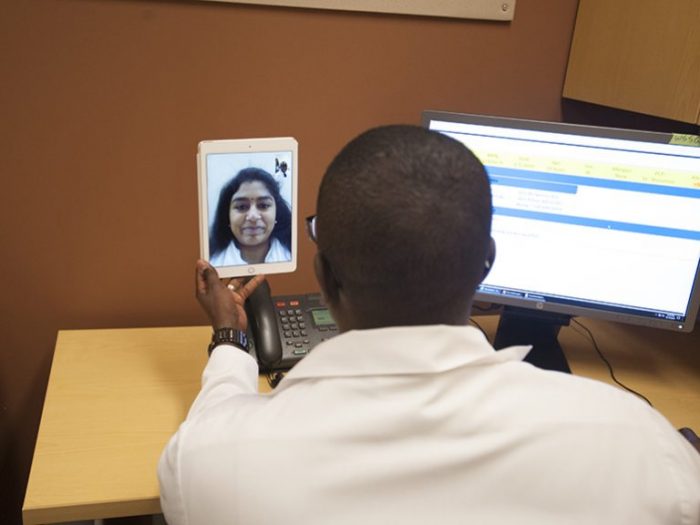 On March 9, Michigan Medicine treated its first COVID-19 patient, one of two in the state, prompting Michigan Gov. Gretchen Whitmer to mandate that non-essential workers "Stay Home and Stay Safe." To Michigan Medicine ambulatory care clinics, this meant deferring all in-person, non-critical appointments and elective surgeries, creating a backlog of appointments that pushed virtual care to the forefront.
In the ensuing weeks, the use of virtual visits exploded.
Impact of COVID-19 on virtual visits
"During the month of February, Michigan Medicine conducted 444 video visits," said Jessie DeVito, associate director of virtual care operations for the U-M Medical Group. "In March, we completed over 6,800."
These impressive numbers continue to trend upward, with 26,907 video visits completed in April. The rise only represents video visits conducted through MiChart, but DeVito said that patients have also reached out to providers via other platforms, further increasing the number of actual visits.
Like video visits, E-Visit usage has skyrocketed as well. E-visits involve a patient filling out a condition-specific questionnaire within the patient portal and then receiving a written treatment plan from a Michigan Medicine provider. This E-Visit surge has been propelled by the recently introduced ability for this patient/provider messaging exchange in MiChart to address and triage COVID-19 related symptoms.
"By keeping patients and providers at home, we're able to provide the care people need while flattening the curve and preventing the health care system from getting overwhelmed," DeVito said.