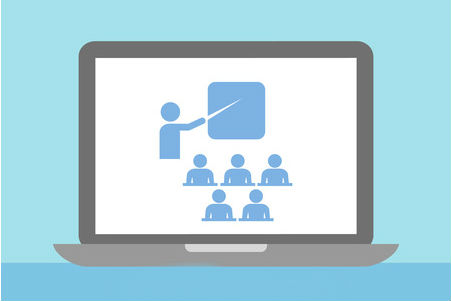 As universities around the country transitioned to online instruction, faculty and staff members had to quickly change how they teach and work. The shift has been filled with challenges, but also new opportunities. The University Record recently featured stories about how four faculty made the quick transition to remote teaching:
Ginger Shultz's chemistry students would no longer have access to a laboratory. So, Shultz and three graduate student instructors used their cell phones to record four weeks of experiments in about four hours. Her students watch these videos, document their observations, and analyze companion data sets she emails to them.
For the 10 music students in Michael Hopkins' string techniques course, group lessons didn't work well over video due to issues with sound latency. So he scheduled individual private lessons instead. The students record videos of themselves playing and upload them to Google Drive. Live lessons occur through Facetime or Zoom.
The Ford School's Spring Preview in April allows new students to tour the school and meet faculty, students, and alumni. This year, the school's staff hustled over two weeks to convert the daylong event into 12 interactive webinars. They had never previously used Zoom for webinars and learned on-the-fly.
Henry M. Cowles, assistant professor of history, used to hold his 125-student undergraduate class in the Biological Sciences Building. Today, his students watch lectures on Canvas, participate in small-group discussions over Zoom and Skype, and use Google docs to write assignments.