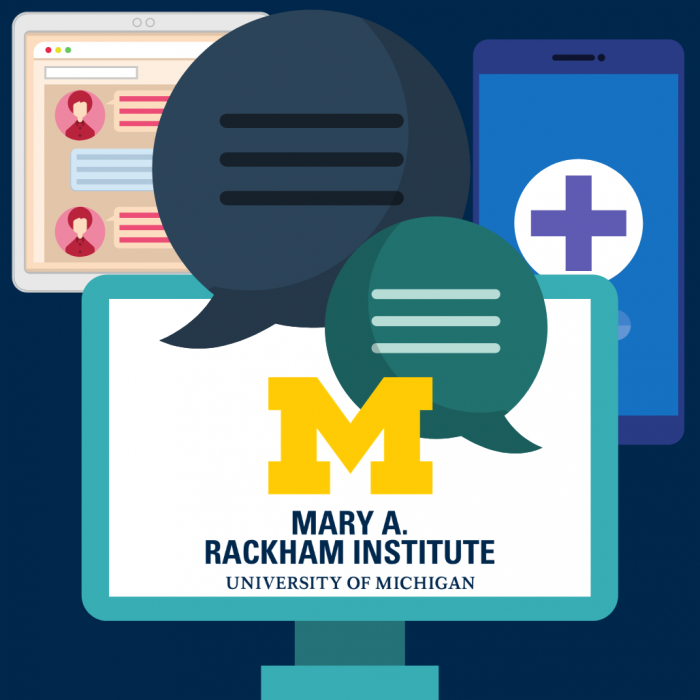 If organizations are learning one thing in this time of coronavirus, it's that necessity remains the mother of not just invention but also innovation. U-M's Mary A. Rackham Institute (MARI) has been quick to adopt technological tools amidst coronavirus chaos. MARI, an organization that provides mental health, testing, and language and literacy services to the U-M community as well as the general public, quickly adopted and adapted, putting technology to use for clients and their internal teams.
"We knew it was crucial to pivot," said Dr. Bruno Giordani, senior director of MARI. "Considering the uncertainty, anxiety, and stress inherent in a pandemic, we knew it was very important to continue to offer access to mental health and speech-language therapy services for our clients. We also recognized the importance of keeping our staff and trainees engaged and able to do what they do best: help people."
Preparation and fast adoption
Within two weeks, MARI transitioned all current clients to teletherapy. Some MARI programs like the University of Michigan Aphasia Program (UMAP) are able to accept new clients now. The program, which offers intensive, individualized and innovative speech language therapy for people with the communication disorder aphasia, has been moving toward providing teletherapy to clients across the country and was already positioned to adapt.
Other services, like individual, group and family therapies, have been exploring different technological options to reach various patient groups, but had to be nimble in adopting clinic-wide measures. The clinicians, central administration, and clients have teamed up to make it successful. MARI mental health services should be able to accept new clients by mid-April, depending on demand and clinician availability.
Extra layer: protecting client information
Part of the challenge was making sure MARI was responsive, but also strategic and safe when transitioning to new tools. Since MARI deals with Personal Health Information (PHI), the organization is subject to federal health information laws to protect patient information. While MARI has security measures and procedures in place that function smoothly during normal operations, shifting to a virtual workplace added a layer of complexity and concern.
For example, typically MARI clinicians cannot use personal devices to text a client (although the federal guidelines have been relaxed during the pandemic), they can't email updates about a case without using an encrypted system, etc. Everything from answering the main phone lines, to talking with insurance companies, to hosting team meetings and administering therapy has been affected. They have had to order new equipment, source tools, create documentation, and get everyone up to speed on the what and how.
Keeping staff prioritized and informed
MARI also prioritized internal communications, using alternative ways to keep all connected. The team had to get creative to avoid email fatigue and information reaching some people but not others. For example, the Institute hosted a virtual town hall meeting for all staff with more than 65% of staff tuning in live and more participating on-demand as time allows. (Read the town hall report.) Given the response, the Institute intends to continue to offer town halls when things return to "normal."
New world going forward
"Embracing technological approaches for providing clinical care and communications has been part of our strategic plan for some time," said Dr. Giordani. "However this situation has—depending on how you see it — either forced our hand or given us the opportunity to leap years ahead. In three weeks, we've accomplished what would have normally taken years. That's a credit to our leaders, staff, trainees, and clients who have demonstrated what resilience and compassion are in a time of unprecedented crisis."
The bottom line is that while all of this was happening in reaction to an evolving situation, the Institute has recognized new best practices and ways forward, pandemic or otherwise.