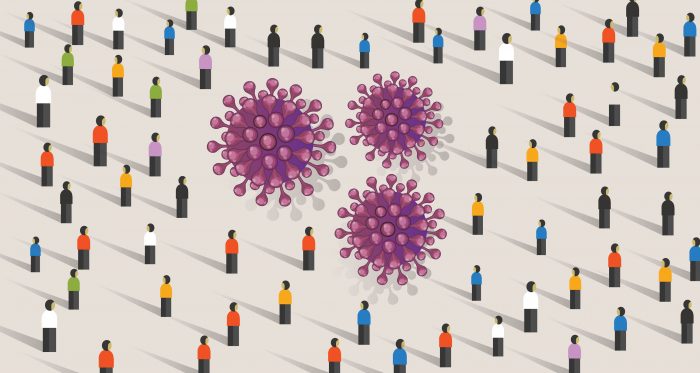 Alfred Hero, professor of electrical engineering and computer science, has been working on predicting health and disease of people exposed to infectious viral pathogens since early 2007. His research uses machine learning to help discover genes in whole blood that can be used to detect early signs of acute respiratory viral infection (ARVI), as well as improve the detection and classification of a patient's state of infection.
"What has been of particular interest to us are the asymptotic and pre-symptomatic spreaders," Hero explains in a recent interview with The Michigan Engineer. "This is especially relevant to COVID-19 for which symptoms are often very mild and the incubation period is relatively long."
Hero explains that with larger scale blood testing of the entire population and rapid, low cost genomic testing technology, the research could help predict if a person will become an asymptomatic spreader. "If these become available, the information gained could help reduce the spread of the infection," he says.