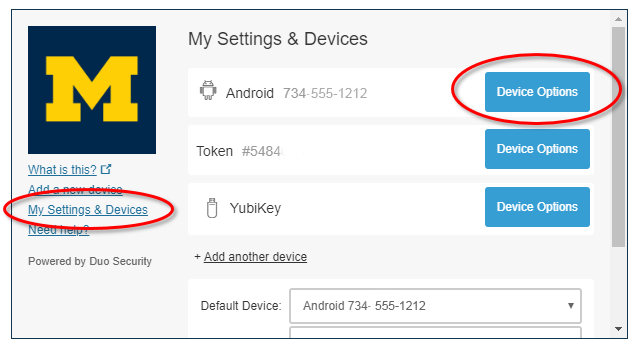 When you get a new smartphone, you need to reactivate the Duo Mobile app before you can get push notifications or generate passcodes. To do that, you'll need a computer.
Follow these steps to reactivate the Duo app:
From your computer:

Log in to a U-M service on the web through U-M Weblogin.
When you get to the Duo prompt, click the My Settings & Devices link on the left-side of the Duo pop-up window.
Choose the Call Me option. Duo will then phone you to complete the authentication.

From your smartphone:

Answer the phone call, and you'll be prompted to press 1 to approve the login.

From your computer:

Click Device Options.
Click Reactivate Duo Mobile for your new phone, and follow the Duo prompts to get a QR code on the screen,

From your smartphone:

Open the Duo Mobile app on your phone and use it to scan the QR code on your computer screen.
For the detailed steps, see: https://documentation.its.umich.edu/2fa/change-your-duo-options-and-settings