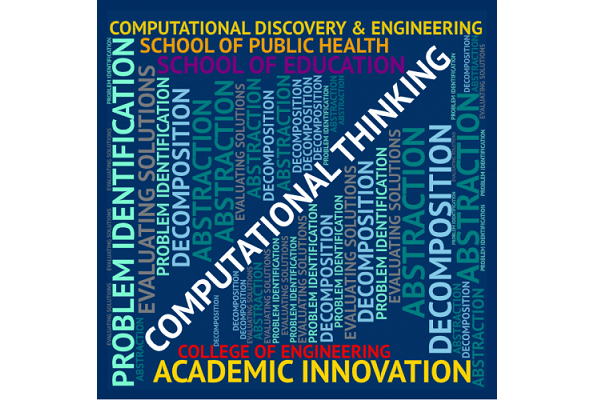 The Michigan Institute for Computational Discovery & Engineering and the Center for Academic Innovation have partnered to launch a massive open online course (MOOC) titled "Problem Solving using Computational Thinking." The course uses real-world examples to focus on the larger systematic thinking needed to conceptualize a problem with the intent of eventually using computational tools to solve it.
The course developers are drawn from the School of Public Health, the College of Engineering, the School of Education and MICDE. "Problem Solving using Computational Thinking" is available in Coursera through Michigan Online, and is free of charge to current U-M students, faculty, and staff at all three U-M campuses.
To learn more visit online.umich.edu/courses/problem-solving-using-computational-thinking/.