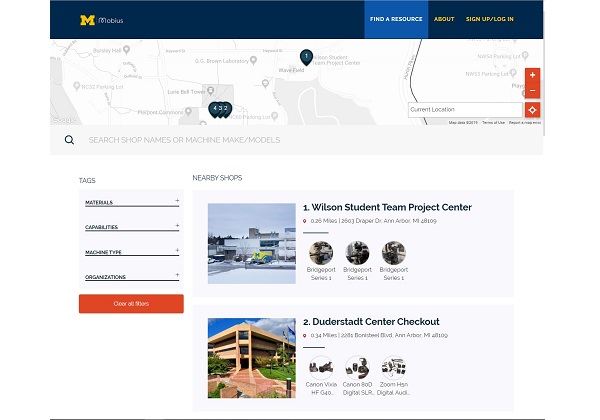 Mobius is a mobile-friendly, web-based portal that helps students, facility managers, faculty, and staff find the tools they need, and how to access the makerspaces that are available to them. Mobius is available to all members of U-M.
Designed by MIT, Mobius helps members of the Make Impact Consortium navigate the vast array of resources used to make, measure, and innovate on their campuses. Users can search the Mobius database of machines at U-M as well as partner institutions like MIT and the University of Indiana using criteria such as:
materials you need to work with
machine type
machine capabilities
The database provides machine and shop details including location, status, and contact information.
The College of Engineering is looking to partner with others on campus to place their shops in the catalog. For more information on how to get listed contact Don Lambert, director of IT infrastructure for CAEN, at dlambert@umich.edu.