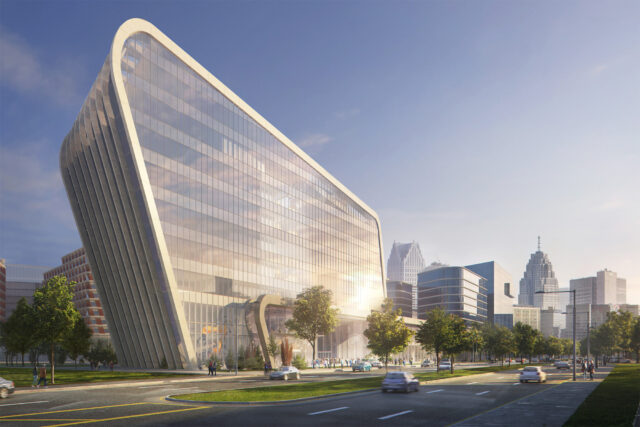 U-M will anchor the Detroit Center for Innovation, a 14-acre center in downtown Detroit aimed at stimulating entrepreneurial activity, educating students and further diversifying the regional economy. The center will be designed to provide a new talent pipeline to current companies and attract new businesses to the area.
In accepting the invitation to be a key partner in the project, U-M will operate a state-of-the-art research and academic center that is expected to focus on such areas as artificial intelligence, mobility, sustainability, data science, cybersecurity, entrepreneurship and financial technology.
The Oct. 30 announcement of the center marks the beginning of a bold new chapter in the university's two-centuries-long history of partnership and engagement with the city of Detroit and the region through local schools, community organizations and other partnerships.