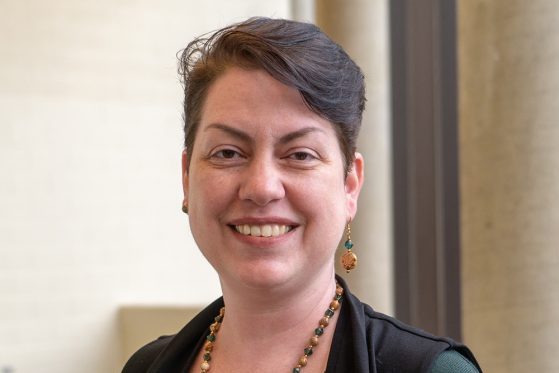 Emily Ravenwood has come back to her literal and intellectual hometown of Ann Arbor. She recently granted an interview to Teri Horton, senior instructional consultant, about her work with LSA Technology Services as the manager of the Learning and Teaching Consultants team. Michigan IT News also caught up with Ravenwood to learn even more about learning tech tools.
What new instructional technologies should faculty be aware of?
Faculty interested in gameful learning or social-media style discussion might like to check out the Yellowdig discussion tool. Yellowdig discussion boards are pleasantly subtle about presenting point-earning options, and the options are integral to the activity the tool is designed for. After seeing an unfortunate number of examples like, "my achievement meter iz pastede on yay," I quite liked the look of Yellowdig.
Instructional technology isn't limited to online tools, though. It can be a pen and an index card, or a student's audio notes on their phone. One of the things I try to encourage is awareness of the tools most of us walk around with in our pockets and backpacks. LSA's Learning and Teaching Consultants can help instructors make creative and effective use of whatever facilities and materials their classes have at hand.
How does your role as a consultant accommodate for students and faculty with disabilities?
Accessibility of learning materials and activities is something I consider every time I or one of my team consult with an instructor or research a new instructional tool. The Universal Design for Learning framework is one conceptual tool I've often found helpful when trying to keep in mind the wide variety in how both students and instructors may approach learning. Robust materials and activities have multiple options for how to engage with or execute them built-in right from the start. Working with instructors to find ways to make that happen is part of what LTC is here for.
Read Emily Ravenwood's full interview on the LSA Technology Services website.