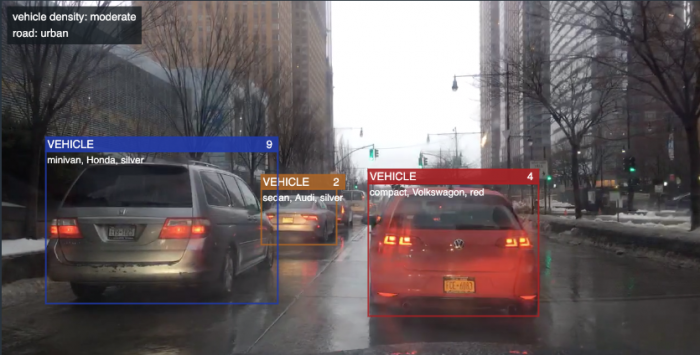 A U-M startup, Voxel51, is expanding access to video data through a new software platform. The platform, released in June, offers companies an affordable way to extract information from the medium.
Jason Corso, an electrical and computer engineering professor and co-founder of Voxel51, says the tool is "the first and only publicly available platform for road scene understanding." While similar technologies exist, they are oftentimes proprietary and created for a single company.
"By democratizing video processing and access to large, annotated libraries, we enable younger startups to compete with the well-resourced teams working on driverless cars and other computer vision applications in large companies," Corso said.