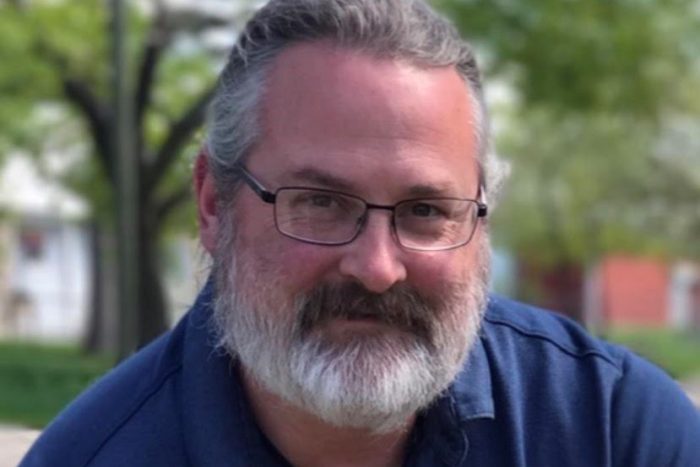 Mike Marable is the operating system (OS) deployment architect and a senior engineer for the Configuration Manager group at Michigan Medicine, leading Microsoft systems engineering for Health Information Technology & Services (HITS). He has been invited to speak this May at the annual Midwest Management Summit (MMS), an international technical conference where systems management professionals come from all over the word to share ideas and recommend new IT technical approaches.

The four-day conference will focus on technical improvements and training across all System Center Microsoft products, current and upcoming releases, new features and technological trends, and the real-world challenges to success. Mike's experience at MMS will be invaluable to Michigan Medicine given the recent licensing agreement for Microsoft 365.

Mike recently sat down with the Michigan IT News to discuss the upcoming international conference and his interests both inside and outside of the office.

Tell us about the conference.
I'm over the moon about this! My accomplishments in the field are being internationally recognized. And this is the first time anyone from the University of Michigan has been invited to speak.

I'm presenting Implementing Windows as a Service in the Enterprise. Within HITS, I've been responsible for the Windows XP to 7, and now 10 migration and deployment. In other words, I'm up to my eyeballs with this migration! My "inner nerd" is happy to share my experiences and best practices to help conference attendees. Presenting is a new thing for me. It's hard, but good for me to push myself a bit.

I'm also moderating a free-form discussion called, "Nerds of a Feather," and participating in another one called "Ask Me Anything." Should be a lot of fun, as well as interesting and insightful.

What are you looking forward to most?
I'm really looking forward to the learning experience. There are a number of IT professionals from all over the world. I've read their work and now I'll have to opportunity to meet them and share experiences.

Attending last year's conference sparked my passion for upgrade the Windows operating system. It opened my eyes to the potential of it. I love rebuilding machines, figuring out how to navigate the build and upgrade, developing the sequence for a variety of options like wired, wireless, VPN, etc. I'm such a nerd!

Why a career in IT? What is your favorite thing about your work?
Since I can remember. My first computer was an XT with dual floppy drives. When I was a kid I wanted to be an architect. I've always been intrigued with designing and building things.

I really enjoy creating automated sequences to back up and reinstall files from one OS to the next. My goal all along has been to make the upgrades seamless. They happen overnight, with no interruption to our customers. I developed a tool to do migrations "over the wire." That means people can close their computers and go home. And when they come back they have a whole new system.

Tell me something people would be surprised to learn about your job.
The magic that I have to bring to the process. There's a lot more creativity involved than most folks think about IT. There is the stereotype that "IT people are all serious with their pocket protector." But you have to have an artistic mind to problem solve. I'm excited by the problem solving.

What else would you like us to know about you?
This is the first time I have been interviewed since middle school! And I like movies from the 1930s and '40s.

STATS ON MIKE

Microsoft Systems Engineer Lead

Enterprise Device Engineering and Management
---
Stephanie Dascola, HITS Communications, contributed to this article.