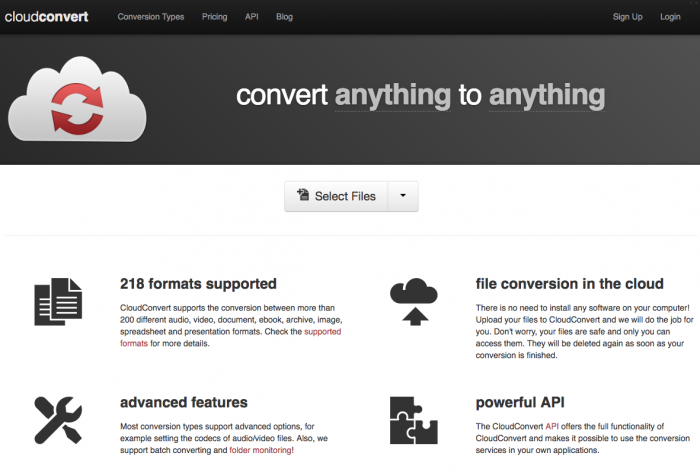 CloudConvert is an easy-to-use online file conversion tool that has saved me time, frustration, and has eliminated the need to install more software on my computer.

Sometimes you have a file that needs to be converted to another format. Perhaps it is an .mp3 audio file that you need in .wav format for video editing. Or maybe it is a .docx file and you only have access to an older version of Microsoft Word and need it in .doc format instead. Or perhaps it's an ebook, a font, an image, a presentation, a spreadsheet, or even a video that just won't work as-is. CloudConvert will convert almost any file into another format for you, making your life just a little bit easier.

The tool is available free-of-charge, but be aware of the following limitations:
Maximum 1GB file size
Maximum 5 concurrent conversions
Low priority (As long as you are not in a hurry, the free version should be fine.)
---
Have a cool app, tool, or tech tip you'd like to share? Contact Chase Masters. Please note that Tech Tips are personal recommendations and might not be officially endorsed or supported by U-M.