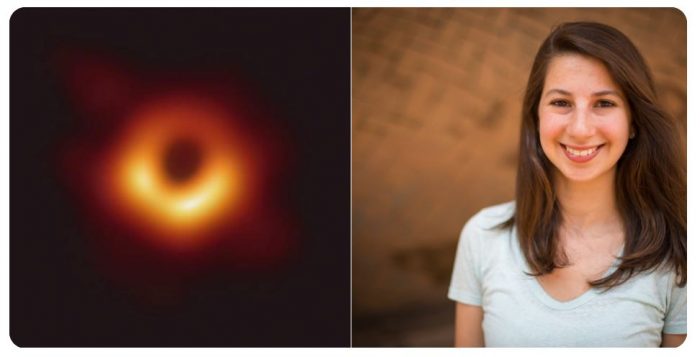 It was considered impossible. It was said to be like taking a picture of a grapefruit on the moon but with a radio telescope. That's how 29-year-old computer scientist Katie Bouman explained an international effort to capture an image of a black hole. She finally made history Wednesday morning after she and a team working on an Event Horizon Telescope project were able to accomplish that very goal.
"Pressing 'go' on a computer program I had written and immediately seeing a ring come into focus for the first time was amazing and exhilarating. We had prepared for years, but even so it was too easy!" she said to Newsweek. "It was an unforgettable moment."
Bouman earned an electrical engineering degree at the University of Michigan in 2011.