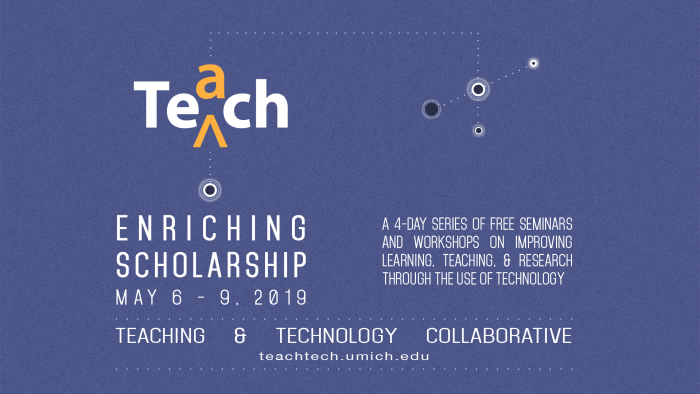 Enriching Scholarship is a free, four-day event from May 6-9, 2019, that focuses on improving teaching, learning, and research through the effective integration of technology and pedagogy.
More than 80 workshops, demonstrations, panel discussions, and other events will take place all across campus during the four days of Enriching Scholarship 2019.
The opening keynote is sure to be exciting! On Monday, May 6, 2019, at 10 a.m., hear Saundra McGuire present, "Metacognition: The Key to Equity and Excellence for All Students!"
McGuire is the director emerita of the Center for Academic Success and Retired Professor of Chemistry at Louisiana State University. She is an internationally renowned expert in the area of learning support and is the author of Teach Students How to Learn and Teach Yourself How to Learn.