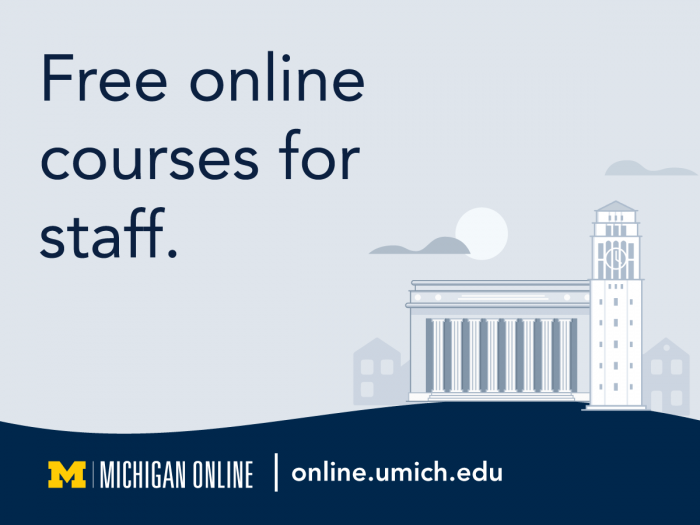 As members of the University of Michigan community, all staff at U-M in Ann Arbor, Dearborn, and Flint can complete 130+ courses for free through Michigan Online.
Explore a passion or learn new skills for your career at online.umich.edu.
Looking for course suggestions?
Check out our previous post highlighting Michigan Online's specializations in UX Research and Design, Web Design, Web Applications, and Python 3.