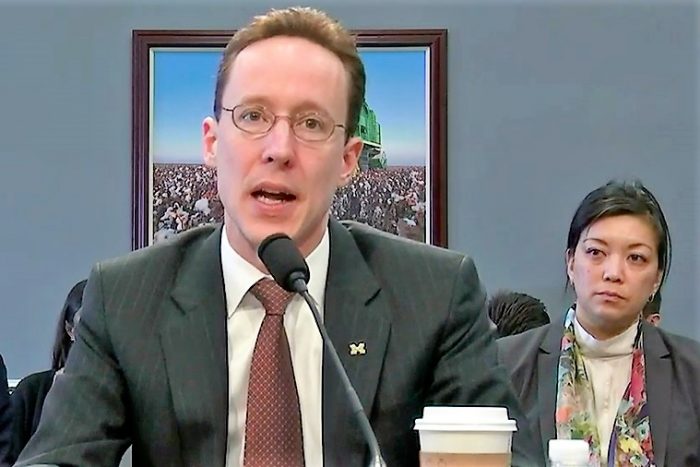 J. Alex Halderman, a U-M professor of computer science and engineering, testified on February 27 in front of the US House Appropriations Subcommittee on Financial Service and General Government, urging lawmakers to approve additional funding for election cybersecurity prior to the upcoming 2020 elections.
Halderman described the need as critical, citing two years of investigation by Congress and the intelligence community. Those investigations concluded that the U.S. election infrastructure — including voter registration systems in 18 states — was targeted by attackers in the lead up to the 2016 election, and that the attackers had the capability to do even more damage than they ultimately did.
"If we delay action, I fear it is only a matter of time until a national election result is disrupted or stolen in a cyberattack," Halderman told lawmakers. In addition to voter registration systems, Halderman pointed to many of the nation's voting machines as vulnerable to attacks that could sabotage the voting process and change outcomes.