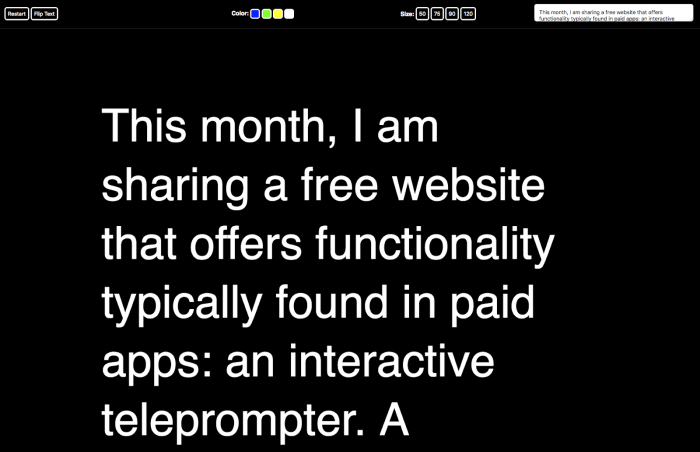 This month, I am sharing a free website that offers functionality typically found in paid apps: an interactive teleprompter. A teleprompter may be useful while recording a screencast, hosting a webinar, practicing a presentation in private, or even presenting to a large group.

Teleprompt.me is very simple: visit the website in Google Chrome (required), enter the text that you would like to use, then begin. It uses your computer's microphone to identify where you are in the script and automatically scrolls until you are finished. Various text formatting options like size and color can be changed to suit your preference. While I have not yet tested it in large rooms, it works surprisingly well in my office and is perfect for instructional webcam recordings I may create and share.

---
Have a cool app, tool, or tech tip you'd like to share? Contact Chase Masters. Please note that Tech Tips are personal recommendations and might not be officially endorsed or supported by U-M.