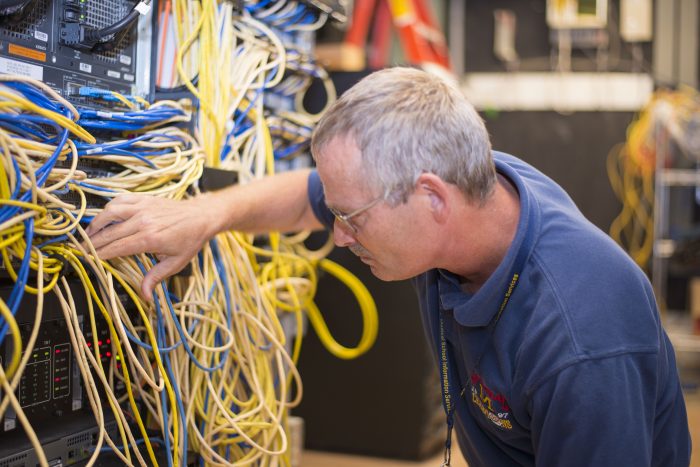 This month marks two years since Health Information Technology & Services formed. To celebrate its anniversary, HITS published a Year in Review, which highlights the organization's major accomplishments, measures the breadth and impact of Health IT, and introduces inspiring staff who play a key role in advancing the mission of Michigan Medicine through technology.
"The publication also reflects our efforts to improve productivity, support innovation, drive cost efficiencies, strengthen compliance preparedness, and develop a more coordinated approach to delivering IT services," said Andrew Rosenberg, M.D., chief information officer for Michigan Medicine.
View a PDF of the HITS Year in Review. To request a hard copy, please contact Heather Kipp.