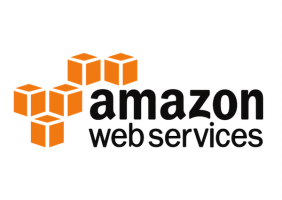 Information & Technology Services (ITS) has updated its Enterprise Agreement with Amazon to provide S3 storage discounts in Ohio and Virginia regions, and Govcloud US-West regions for Amazon Web Services (AWS). Multiple services will benefit from this change.
This change provides a discount for storage customers beginning July 1, 2018. Pricing is available on the MiStorage rates and billing page (Weblogin required).
MiStorage benefits
MiStorage will begin integrating cloud storage as a storage tier for lesser-used data. The MiStorage team has worked with the appropriate security and compliance teams to get approval for storing Protected Health Information in Amazon's secure GovCloud environment—including data protected by HIPAA and Export Controlled Data such as ITAR and EAR. Data which has not been accessed for a long period of time, typically 180 days, may be moved automatically and seamlessly to AWS storage. This data will be encrypted during transit and while at rest in the Amazon cloud. Integrating cloud storage into the MiStorage environment will allow the service to continue expanding and remain available to campus users for many years to come.
To learn how to get started, visit the MiStorage webpage to order these services.
AWS @ U-M benefits
Many at U-M already utilize this service in their research, teaching, learning, and work, but with a signed Enterprise Agreement and Business Associate Agreement, faculty and staff at all U-M campuses can now enjoy a university-wide contract with discounted storage pricing. Users of the ITS service under Consolidated/Shortcode Billing don't need to do anything to start receiving the benefits on July 1.
If you purchased AWS on your own, outside of ITS, you can move your AWS account and receive these discounts as well as the additional features listed below. Just go to Amazon Web Services at U-M and select "Request Amazon Web Services" on the right side of the page. You can then enter your current account number into our request page.
If you are not sure whether your account is under Consolidated/Shortcode billing, or if you have any other questions, please reach out to aws.support@umich.edu.
To learn how to get started with AWS, visit the webpage for Amazon Web Services @ U-M to order these services.