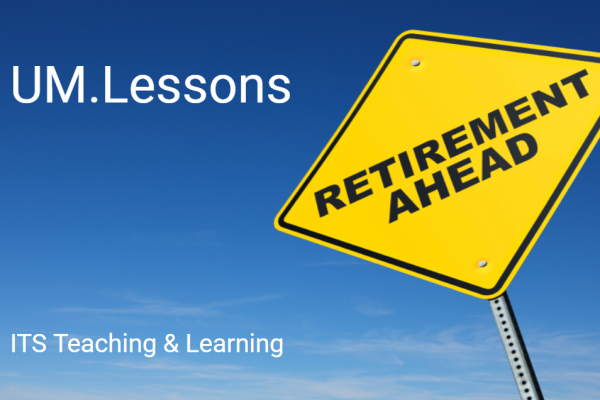 Due to declining use and stability, outdated functionality, and the potential for increased security risks, the university is planning to discontinue UM.Lessons, an online quizzing tool originally developed by U-M in 1994. The target date for migrating all UM.Lessons content (questions, lessons, and resources) to alternative services is April 30, 2018.
The UM.Lessons Retirement Project team began planning and campus outreach to key stakeholders this past spring. The team also held a user group meeting on October 5 to provide information and get feedback on:
The project overview and timeline
Alternative options for UM.Lessons content
Ways to request assistance from the project team
Meeting attendees could also take advantage of one-on-one consulting with a project team member to review and discuss migration solutions and resources. See the UM.Lessons Migration How-to Guide for steps on how to move content to Qualtrics, Canvas Quizzes, or text documents. For help moving your or your department's content, contact the project team at um.lessons-support@umich.edu.