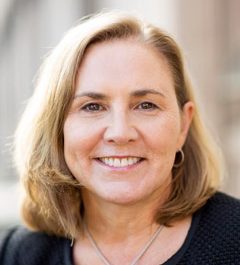 Summer is often the busiest time of the year for staff in information technology. Labs need to be upgraded, large systems need to be updated, and work that you've wanted to check off your list all year must be completed before the upcoming academic year. This summer is no different across Michigan IT. Summer is also a time of exploration and learning, looking at new and evolving technologies both for individual labs and faculty, but also for the enterprise.  
One significant opportunity for exploration will be the ever-changing capabilities available in the cloud. President Schlissel has set ambitious goals for our university around data science and enhancing our student and faculty researchers' ability to tap into the enormous potential of big data. We are poised to help U-M researchers tackle the huge challenges of our time—and the massive amounts of data their research requires—through the strategic use of cloud platforms.
Why the emphasis on cloud now? The cloud has reached a tipping point where it is easier, more secure, and creates more value by allowing us to do things faster. In addition, the cloud is an enabling technology for U-M's goals in the areas of transportation, population health, poverty, and learning analytics because of its capabilities in sensor technologies, big data, machine learning, and visualization.
Michigan IT has been an early leader in the adoption of services in the cloud such as G Suite, Box, Canvas, and Concur. This time, our exploration is going to be deeper and broader, involving more of the U-M community and impacting areas of administration, transportation, and research.
This quarter, we've had visits and trainings from Amazon Web Services, Google Cloud Platform, and Microsoft Azure. Stay tuned for more targeted trainings and opportunities to engage. This is an exciting time for Michigan IT, and I look forward to taking this journey together.
Have a great summer, and see you in the clouds.
Kelli
__________________________
Kelli Trosvig
Vice President for Information Technology and CIO
University of Michigan
Send questions or comments to Kelli through the Office of the CIO website or via email at trosvig.cio@umich.edu.