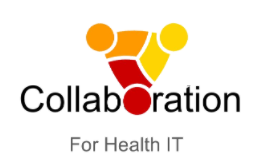 In a quest for the next generation of electronic health records (EHR) that meets the specialized requirements of academic dentistry, the U-M School of Dentistry, two other dental schools, Internet2, and ICE Health Systems have partnered in a unique collaboration to develop the first cloud dental EHR specifically designed for dental education. The University of Michigan signed an agreement in December 2016 that moves the process into the implementation phase, with a launch expected in 2018. It appears that this is the first cloud-based health application on the U-M campus.
Lynn Johnson, associate dean for faculty affairs and institutional effectiveness at the U-M School of Dentistry, said, "ICE Health Systems provides an array of new electronic tools that will help dental school faculty and students deliver high-quality health care more efficiently from a

patient's first contact throughout all phases of their treatment." Traditional functions that include patient scheduling, diagnosis, creating a treatment plan, measuring treatment effectiveness, billing, and managing appointments are improved through the use of modern cloud-based tools. ICE also supports the school's' research mission to improve treatment for future patients by allowing key health care providers to more easily monitor data and results throughout the treatment path. "It's all about improving health. That's the bottom line," said Johnson, who leads the collaboration effort.
The system is cloud-based, which will allow users to securely access patient records from anywhere in the world with multiple types of electronic devices. An important part of the development was extensive security testing to ensure the privacy of patient information. The system has been designed for flexibility for moving forward. As dentistry and dental education evolve in coming years, the system will evolve with it.
"It's all about improving health. That's the bottom line."
With myriad of details worked out over the last four years, it was a difficult process but the end result is the reward, Johnson said. "This will touch every patient, every student, every faculty member who works with students in clinics, or sees patients. It will touch all the staff that have anything to do with patient care. And future research will benefit as well," she said. "It was time for a major leap forward in technology and this is it."
As the school transitions to the implementation phase, Johnson is handing the reins over to Cassandra Callaghan. Callaghan will be responsible for shepherding the school through adoption of the new cloud EHR and retirement of the current client-server system, in addition to her continued leadership for all of Dental Informatics. Ensuring continued collaboration with the other dental schools and within each clinic, program and discipline at U-M School of Dentistry will be key. Johnson will continue to chair the collaboration advisory board and work on national and international initiatives.