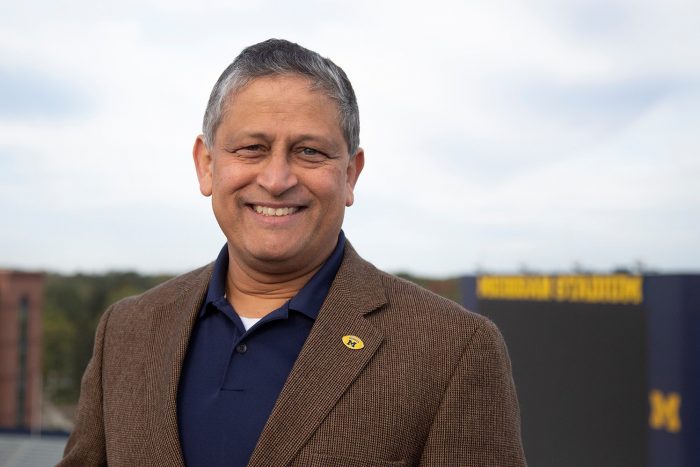 Dear colleagues,
The energy at U-M in September is hard to miss. Welcoming students back on campus is a joy and a privilege. I encourage you to take a moment to reflect on the hard work that you and your peers put in to prepare us for a successful fall semester. It is no small feat, and I am extremely grateful.
As you all know, U-M recently experienced a universitywide internet outage that affected operations at the Ann Arbor, Dearborn and Flint campuses. You can find additional information about the outage here.
Out of an abundance of caution and in line with security best practices, we are requiring the entire U-M community to change their UMICH (Level-1) password. Our efforts started with faculty, students, and staff, and I am happy to say that all passwords for those groups have been changed at this time. We have also already started reaching out to alumni and retirees regarding the change, and those efforts are almost complete as well. I am appreciative of everyone who has worked so diligently to help our community update their passwords and further protect our university infrastructure.
One of the things I am most excited about this semester is Generative artificial intelligence (GenAI). This technology is poised to provide vast opportunities and substantive changes to how we teach, learn, research, and conduct business at U-M. I am pleased to share with you that we believe U-M is the first university to offer a custom AI platform to its community–and we launched this service on August 21, right before the start of our new semester.
We collaborated with Microsoft to create our new AI Services platform that has several key differentiators from most other GenAI services. For example, unlike most services, U-M will initially be providing no-cost levels of access with generous usage limits. These services have been designed and tested for user accessibility. I also want to stress that all user data shared with U-M's AI services is kept secure and private.
I encourage you to enjoy this video introduction to GenAI at U-M and this video all about our new AI services, which provide a nice overview of everything we have been working on.
Sincere thanks are due to the countless staff members who have been working tirelessly all summer on building this program from the ground up. I also want to acknowledge the support and leadership of President Ono and Provost McCauley on this initiative. Their stewardship and guidance were critical in bringing these services to our community.
In addition to our AI efforts, I am proud to share with you that ITS, in partnership with U-M instructional support groups and several schools and colleges, has launched our new Academic Technology@Michigan website — a user-friendly instructional support hub to benefit new and seasoned faculty/instructors at U-M.
It was inspired by the desire to create one cohesive digital location where U-M educators could easily find tools, resources, and training opportunities related to their teaching needs. Thank you to the ITS Teaching & Learning team and every other stakeholder who supported this effort.
As always, I would love to hear your thoughts on what's going on in the world of Michigan IT. Please reach out to me at rpendse@umich.edu with any thoughts, questions, or comments.
We have so many opportunities to look forward to this year. As always, take time to care for yourself and those around you.
With gratitude,
Ravi
Ravi Pendse PhD
Vice President for Information Technology and Chief Information Officer
University of Michigan
rpendse@umich.edu