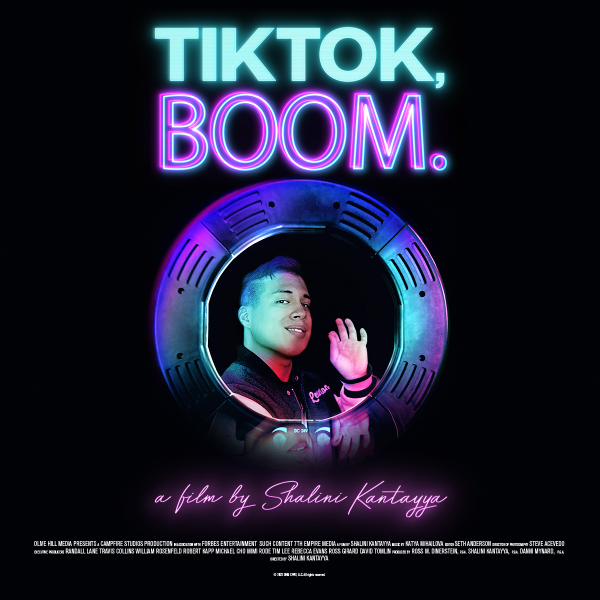 ITS Information Assurance is excited to announce the latest from the Dissonance Event Series. You are invited to a free, on-demand screening of the documentary film TikTok, Boom. and a conversation with the filmmaker Shalini Kantayya.
March 6 through March 15 – Virtual screening of TikTok, Boom.
Join us for a virtual screening of TikTok, Boom. The film examines the algorithmic, socio-political, economic, and cultural influences and impact of TikTok – one of the most influential platforms of the contemporary social media landscape. TikTok, Boom. was nominated for the Grand Jury Prize at the 2022 Sundance Film Festival and was an official selection at SXSW.
Thursday, March 16 – Conversation with the Director
Take part in a conversation with Emmy-nominated filmmaker Shalini Kantayya. Shalini directs fiction and nonfiction films that marry science and storytelling. Among them are award-winning documentary Coded Bias and National Geographic TV series Breakthrough. Shailini is a TED Fellow, William J. Fulbright Scholar, Concordia Studios Artist Fellow, and an Associate of the UC Berkeley School of Journalism.
Look for more information, including details on accessing the film and zoom conversation, on the Safe Computing event page.
The Dissonance event series is convened by a multidisciplinary group of faculty members, and seeks to examine issues at the confluence of technology, policy, privacy, security, and law. Visit Past Dissonance Events to view other events in the series.