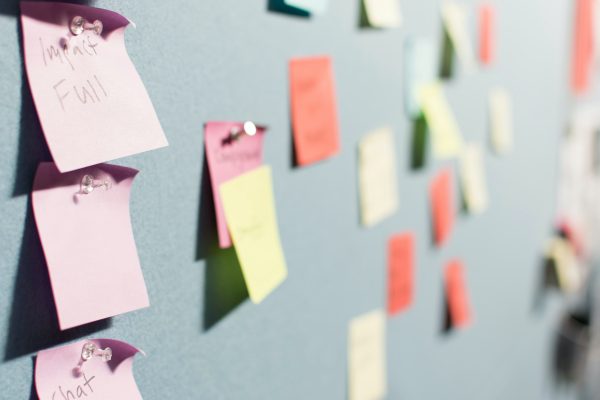 The Strategic Technology Advisory Committee (STAC) helps shape the strategic direction for technology services and projects across U-M by providing strategic advice to the VPIT-CIO and sharing information across the U-M IT community. Here are their achievements so far.
ITS Executive Directors and STAC Core
Positive direction for improving communications and partnership when rolling out new services, including service catalog. Adjustments to some release dates have occurred due to improved communications and there has been an increased mutual understanding of each area's needs.
STAC Summit: February 22, 2022
Approximately 30 people attended the third STAC Summit (virtually). The Summit includes IT leaders and representatives from across Ann Arbor, Dearborn, Flint, and Michigan Medicine. The group spread out into six breakout rooms and discussed one of these five themes:
Collaborative Training and Education
Shared Tools & Resources for Recruiting & Hiring
Communication Approach and Content
Collaborative Training and Education
Planning and Roadmapping
These discussions generated over 150 ideas. The group prioritized the top three in each theme and voted for the overall top five that would become the key initiatives for FY23. The STAC Key Initiatives that were completed in FY22 were:
Key Initiatives – Closed:
Research computing: Results show that campus is interested in machine learning / artificial intelligence but feel a training presentation will be a good communications starter. Closed 4/5/22.
Research computing: Need for Unit-IT awareness of services available in order to help their unit's researchers engage in leveraging. Advanced Research Computing (ARC) created a slide deck that the Michigan IT community can leverage. Closed 4/5/22.
Technology Leadership Community of Practice created as a mechanism for organizing resources and tracking information. Closed 3/1/22.
Mass Communications Tools: March 2022 the University email marketing solutions group was created.
Technology DEI: Meeting students technology needs: ITS Sites @ Home loaner laptop initiative in place and is at the 'operations' point. Closed 8/21/2021.
Campus mobility: Classroom baseline needs / Zoom Rooms: Went live 9/21/21.
Campus mobility: Telephone service and more robust softphone. Proof of concept occurred in the fall of 2021. Implementation across campus began June 2022.
Software licensing/repository: Create a central library of software titles and packages available to faculty, staff, and students across all three campuses and Michigan Medicine. Enable users to find units using a particular software to help reduce duplication of license, improve coordination for campus level license and lower overall costs. The initial directory was released in March 2022 as a pilot with 4 units beginning to add content. The directory is ready for others to add content. As the directory continues to expand and utilization increases, investments for new functionality or enhancements to the directory will continue.
STAC Charter Updates
STAC will be adding some guardrails around meeting absences, including:
A Core member can send a proxy up to two times. If the member needs to miss more than twice, they will need to meet with the STAC chair or vice chair to get an update if the notes are not sufficient.
Voting: Proxy will not be able to vote in place of the core member.
Re-evaluate at 2023 business meeting.