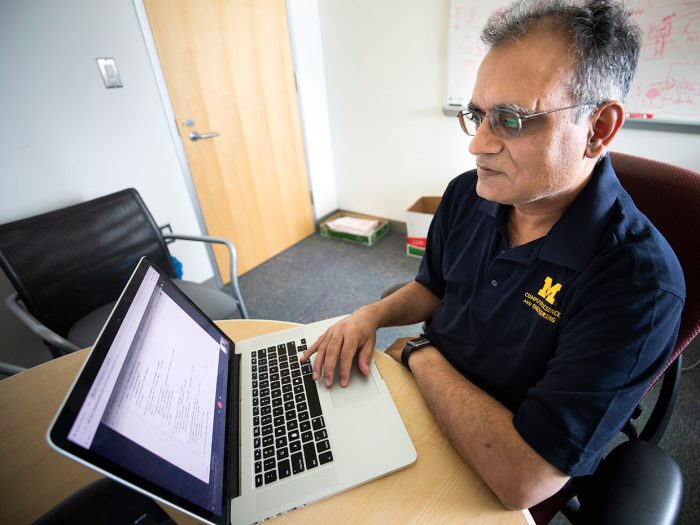 Information and Technology Services now offers U-M GitHub Cloud Enterprise. This service brings advanced features of GitHub to users across University of Michigan Ann Arbor, Flint, and Dearborn campuses.
Having one enterprise cloud license for all of U-M allows users to access advanced features they may not have under a free instance, like access to GitHub Codespaces, security advisories and updates, and single sign-on services. If you already use GitHub, you can join the enterprise license by submitting a ticket. Other benefits for users include:
Consistent experience, no matter your campus.
Collaboration across university boundaries because of the cloud enterprise license.
Access to pages and wikis.
Some campus partners may access their Git repositories using other tools like GitLab. ITS will run GitLab and GitHub for a year in parallel. GitLab as an ITS tool will be retired Summer 2023. ITS will be examining ways to facilitate the migration between the services and more will be announced in the coming months.
The base GitHub Service has no cost. U-M is providing shared runner servers that individuals can utilize for no additional cost. The first 100,000 actions consumed each month across the entire service will be provided to campus at no cost. Right now, ITS cannot restrict costs that a GitHub Organization will incur, but that functionality will be coming in the future. More information about pricing is available on the service page.
ITS will also be offering a training event from 11 a.m. to 12 p.m. on Thursday July 28. The session will take place on Zoom and will cover how to use the more advanced features of GitHub in detail. If you would like more information or would like notifications about events like this, join the GitHub MCommunity group or submit a ticket to be added to the group.
More information about U-M GitHub can be found on the service page.