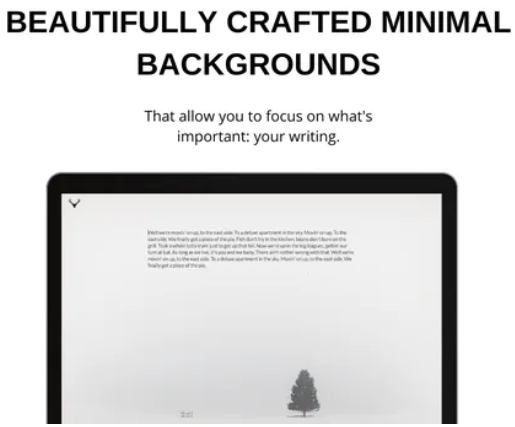 ---
This month, I'm sharing a free online writing tool that is similar to the Ommwriter app (another favorite), but is completely run within your web browser: Frost.
Frost provides a clean, minimalist interface that can help you focus on the writing process and eliminates many distractions. It does not include a bunch of formatting options nor does it support images. Instead, it plays soft, ambient music and offers a number of simple background images/animations. You can see your word count at the bottom (Be sure to move your mouse to unhide it.), and you can click the cloud icon to download your writing as a .txt file.
According to the developer, "There are also over thirty (30) curated themes with over 20 hours of music and everything's ad-free. You can also shuffle writing backgrounds and your content stays auto saved without even creating an account!"
What writing tools are you using? Please share in the comments below!
Have a cool app, tool, or tech tip you'd like to share? Contact Chase Masters. Please note that Tech Tips are personal recommendations and might not be officially endorsed or supported by U-M.