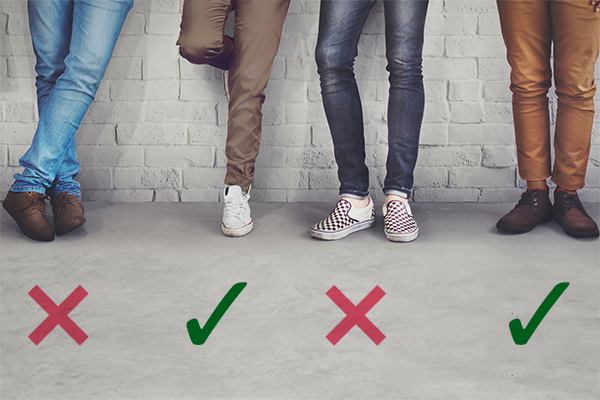 The Michigan IT Steerage Committee is happy to announce that the university has signed an enterprise licensing agreement to use slacks. Effective April 1, 2023, only khaki slacks will be allowed for all faculty and staff on the Ann Arbor, Dearborn, Flint, and Michigan Medicine campuses. Dresses, jeans, kilts, shorts, skirts, and swimsuits will no longer be considered business-appropriate attire after that date.
Slacks must be kept clean at all times. All buttons, fasteners, and zippers must be securely sewn on. Staff members who report to work after the effective date in apparel other than slacks will be sent home for the day without pay (unless they use a vacation day or PTO). Repeat offenders will be suspended unpaid for a period not to exceed three working days.
Response to the announcement has been positive. "I want khaki pants to become synonymous with the Michigan brand," said Mark Herbaw, head U-M unicycle coach. "Let's go maize, blue, and khaki!"
Adam Weaver, associate professor in the Department of Underwater Basket Weaving, concurred, saying, "I'm tired of thinking about what to wear everyday. This new policy really takes the guess work out of getting dressed, and I don't mind that it's super neutral."
If you have questions or concerns regarding this new policy do not even consider asking your supervisor or manager.