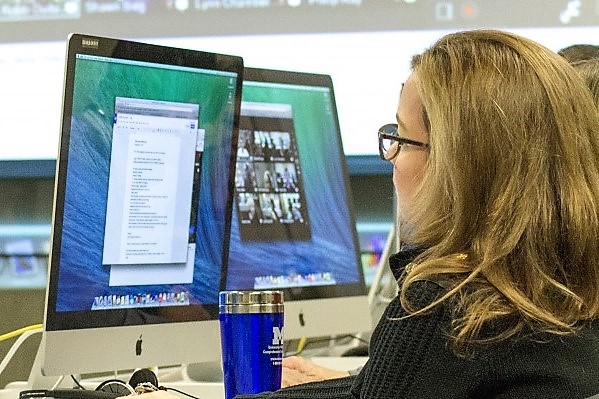 As the year ends, we would like to offer you a few moments, here, to look back at and appreciate a 2021 win for the university. Enriching Scholarship 2021 took the online-only format to new heights by expanding to a national scale, bringing in instructors and or support staff from over half a dozen universities.
In addition to the swathe of collegial collaboration, this year's Enriching Scholarship had three student panels, where students shared their 2020 and 2021 experiences, insights, and best practices. The Canvas site remains available, and if you would like some inspiration, you are welcome to browse and watch the recorded sessions!
The TTC is currently planning Enriching Scholarship 2022, making sure that the accessibility and innovation of 2021 is evolved upon. If you would like to get involved or have suggestions, feel free to reach out to the TTC at teachtech@umich.edu.
Enriching Scholarship is an institution-wide conference that offers a series of workshops, seminars, and panel discussions around the use of technology in teaching, learning, and research. It normally offers around 100 workshops with nearly 800 participants and often kicks off with a nationally-known keynote speaker. TeachTech has been hosting an Enriching Scholarship (ES) Conference every May for the past 22 years—except 2020 due to Covid-19 challenges.