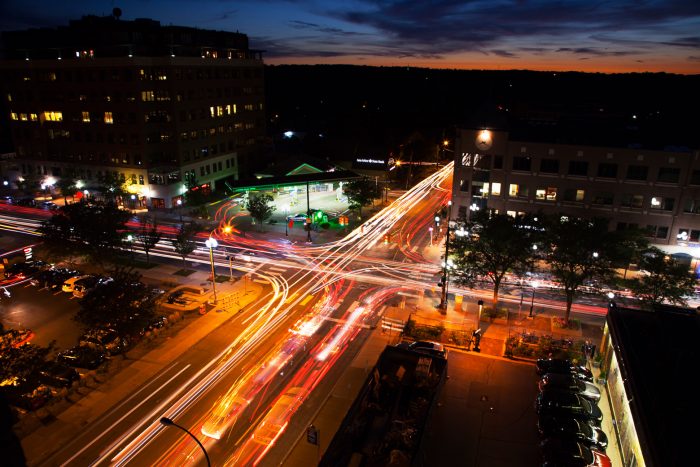 Ann Arbor will soon be home to more than 20 "smart intersections"—capable of gathering and transmitting information in real time to connected cars—as part of a University of Michigan effort to demonstrate the safety potential of connected and automated vehicles.
The U.S. Department of Transportation's Federal Highway Administration has awarded U-M $9.95 million toward the effort, which will be headed by U-M's Transportation Research Institute. Corporate partners contributed an additional $10 million of in-kind funding. U-M will receive $3.8 million of those federal dollars directly and administer the remaining $6.2 million to subcontractors.
Intersections will be fitted with cameras, radar and infrared sensors in order to capture what is moving in the area, at what speed and in what direction—everything from cars to pedestrians. That information can be instantaneously sent to connected vehicles in the vicinity, triggering onboard warnings when cars are in dangerous situations.