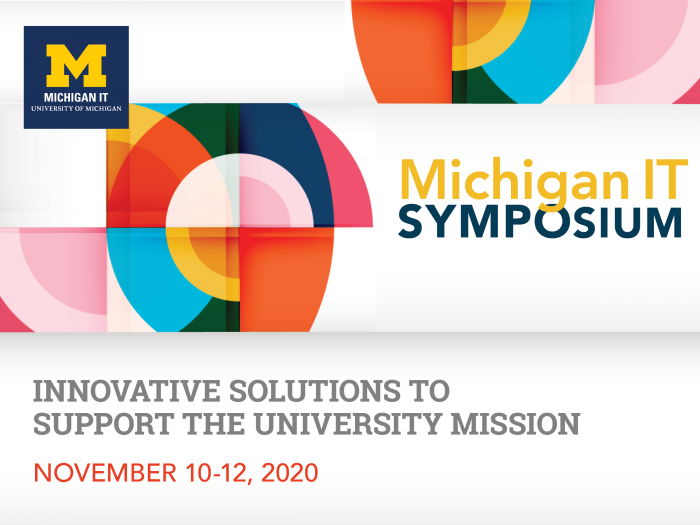 The 2020 Michigan IT Symposium was held virtually November 10–12, 2020, with the theme "Innovative solutions to support the university mission." Event highlights included:
Preliminary data from registration, session information, and survey results indicate the event was quite successful with more than 720 people attending events over the three days. This is a higher overall volume of engagement than our previous in-person events, although numbers were not consistent across all sessions.
"We weren't sure how this would all work out, but we're thrilled with the level of participation and support the event received," said 2020 symposium co-chair, Mashon Allen. "A huge thank you to all of the presenters, volunteers, and the symposium planning committee for your flexibility and determination to make this year's event so successful!"
Look for a full report on the 2020 Michigan IT Symposium in February 2021.