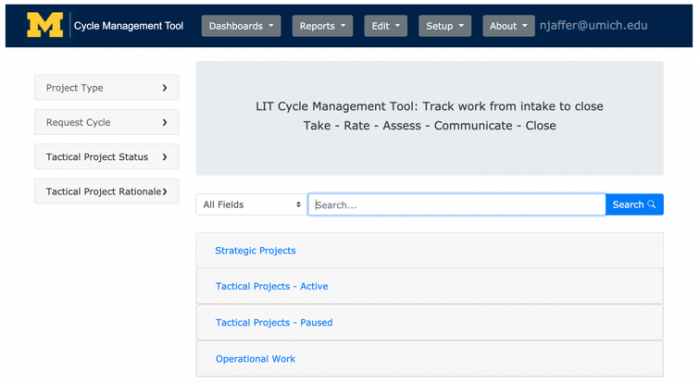 Academic library service portfolios are mostly a mix of big to small strategic initiatives and tactical projects. Some are well-defined development projects with a fixed timeline, while others are ongoing support and legacy systems needing IT resources in order to update and sustain them.
The needs and aspirations of the service and programmatic areas of the library are constantly evolving, with requests for new features and functionality, and even for entire new systems. At the same time, systems developed in the past can remain relevant and necessary for five, ten, and sometimes as long as twenty years.
The challenge faced by library IT divisions is to balance the tension of sustaining these legacy systems while continuing to innovate and develop new services. Read a detailed account of how the U-M Library I.T. Division worked on a process to balance its portfolio of services and projects that includes TRACC, a custom tool they developed to help with library IT portfolio management.