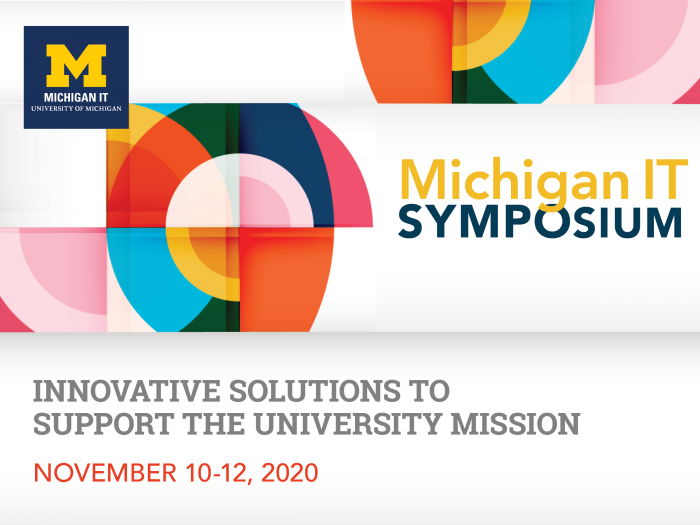 THANK YOU! Thank You! Thank you to everyone who found the time to submit a poster or presentation proposal for the 2020 Michigan IT Symposium. A total of 75 proposals were received representing units, schools and colleges, and project teams from UM-Ann Arbor, Michigan Medicine, and UM-Dearborn. The planning committee is extremely pleased with the enthusiastic support of the Michigan IT Symposium during this busy time of the year. All submissions will be reviewed by the planning committee and presenters will be notified of their acceptance the week of September 21.
The framework is coming together for a rich and rewarding virtual experience, highlighting the expertise, innovation, and personality of the U-M IT community. The 2020 Michigan IT Symposium will be held virtually November 10-12, 2020 under the theme: "Innovative solutions to support the university mission." Watch for registration information, a full event schedule, and more announcements in the October Michigan IT newsletter.
The symposium is one of several activities organized by the Michigan IT Steering Committee to build community and encourage collaboration among U-M's 2,700 IT professionals.