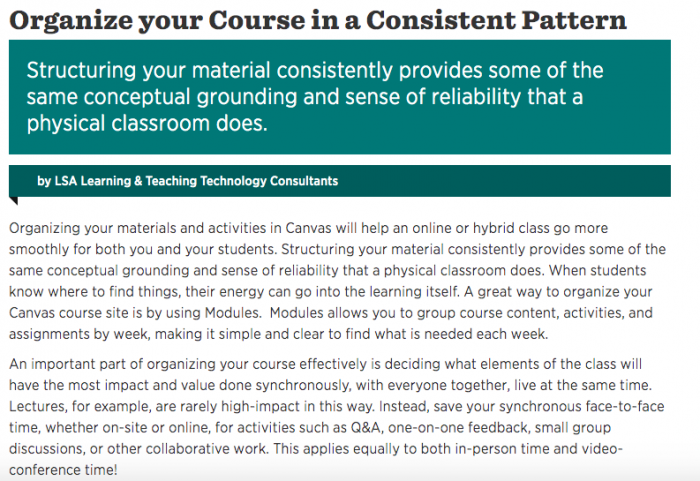 LSA Learning and Teaching Technology Consultants have shared tips for structuring course material in a way that feels grounding and reliable to students while teaching online.
Consultants write that organizing materials and activities in Canvas can help both online and hybrid classes go more smoothly for both students and instructors. It's important that students know where to find things so their energy can go toward learning the course material rather than locating the material.
Consultants have additional tips and tricks, such as how to record lectures and decide which activities should take place synchronously. Read more on the full article.