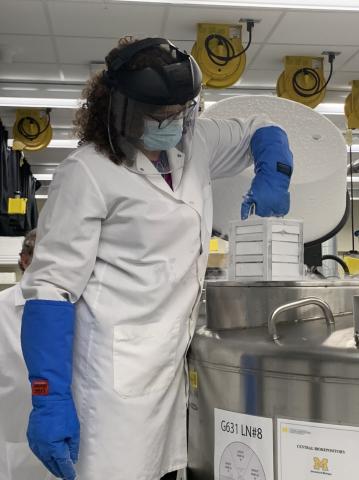 By donating a few teaspoons of blood, COVID-19 survivors can help U-M researchers find a way to defeat the disease that made them ill. 800 COVID-19 patients cared for at U-M's Michigan Medicine have already donated more than 17,000 samples; now, it is open to participants who are not Michigan Medicine patients. 
By studying these samples and more, scientists can learn what molecules are most often found in the blood of people with active or past COVID-19 as they look for signs of the immune system's response to the virus, such as antibodies, cytokines, and more.
People who have tested positive for COVID-19 can express interest in donating blood samples and sharing their health information in a secure way for scientists to use in their research. More information is available at http://michmed.org/lAapv or via covid19biorep@med.umich.edu.