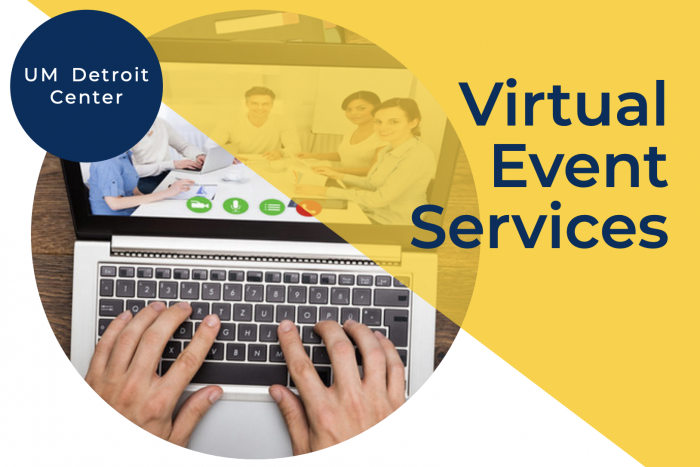 Instead of canceling your upcoming event, let the U-M Detroit Center (UMDC) help you transition to hosting online.
This service helps those looking pivot to digitally hosting events in this new and changing landscape. UMDC offers a range of options, from consultations to running technology during the event itself.
Features and benefits of these virtual event planning services include.
A consultation to help determine the best course of action for your event
Assistance setting up virtual events and informing participants of the changes
Technical help during your event with the virtual services
The virtual event planning services are available now.