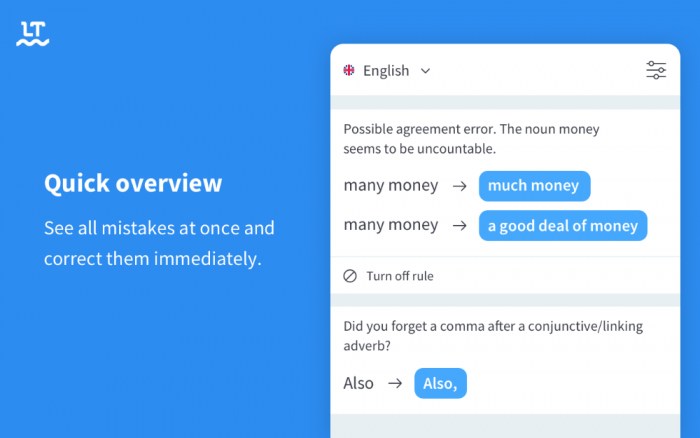 This month's tip is a tool that I am using right now as I type this paragraph. It is LanguageTool, which I have installed as a browser extension, but it is also available for Microsoft Word, LibreOffice, Thunderbird, Android, as a desktop application, and more. The service is open source and can be used offline (the desktop app) unlike some alternatives currently available with rather questionable privacy policies.
LanguageTool is both a spell checker and grammar checker that provides recommendations via color-coded underlines and popups, supporting over 20 languages. It works within most text boxes and services like Google Docs and Gmail. There is a free version, as well as a paid version with additional features. If you are looking for a writing tool with more functionality that your default operating system provides, LanguageTool may fit the bill.
---
Have a cool app, tool, or tech tip you'd like to share? Contact Chase Masters. Please note that Tech Tips are personal recommendations and might not be officially endorsed or supported by U-M.