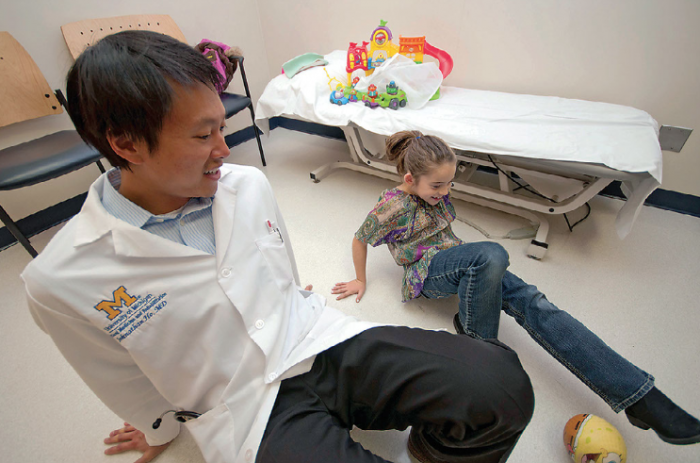 Beginning in 2016, and continuing with a major effort in 2018, the Office of Continuing Medical Education and Lifelong Learning (OCME&LL) worked with several groups within HITS to retire and replace the old system for tracking continuing medical education (CME). Known as eCat or Orange Card, the old system was replaced with a more streamlined, electronic service called MiCME.
eCat / Orange Card had its challenges. It was paper-based, non-compliant with financial regulations, had a poorly understood "disclosure process" for conflicts of interest, and provided limited data for demonstrating educational value.
The new MiCME system is a "one stop shop" platform for continuing medical education collection, management, and planning. The service makes claiming CME credits more efficient for faculty and decreases the amount of staff time spent on manual labor.
Monitoring CME is now much easier. Beginning with no more paper to file and store, MiCME supports financial compliance, meeting registration capability, credit claiming, and transcripts. There is a QR code capability, a dashboard and credit center for easy, at-a-glance summaries, a robust conflict-of-interest identifier, and the ability to process credit card payments. Most of these options were not previously available.
In all, MiCME positively affects nearly 8,000 combined faculty physicians and staff who plan, present, coordinate, track, or support faculty.
The CME requirement, and the effort associated with it, advances the education and clinical practice of physicians at the University of Michigan Health System and those who participate in learning programs.
"I am very appreciative of the great work HITS did and how integral it was to a successful rollout. Each staff member from HITS who worked on this, from training, to technology, to documentation, to marketing and communications, did such great work on the project," remarked David Healy, assistant dean for OCME&LL. "Working with HITS was brilliant."
The volume of CME activity reporting has increased significantly, which indicates that information is being captured more effectively.
Healy is pleased with the usage statistics. "This system is achieving its goal of ensuring CME-related compliance for our providers. MiCME makes it easier for everyone to track CME activity."
---
This article was written originally by Stephanie Dascola, who is no longer with HITS. Contact HITS for more information about the article.