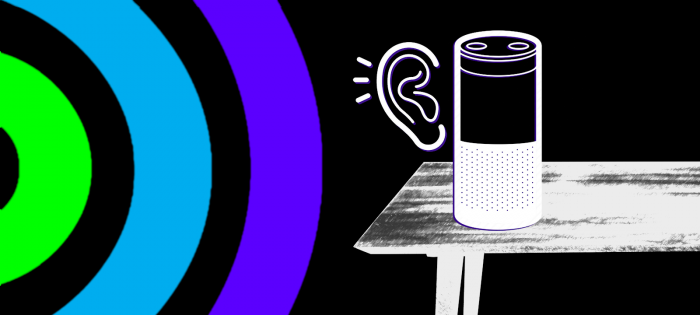 Artificial intelligence that can hold a "real" conversation has long been one of the sci-fi standards of future technology. Enter the Amazon Alexa Prize Socialbot Grand Challenge.
Among the ten schools from around the world selected to compete is a team from U-M co-advised by assistant professor David Jurgens from the School of Information and assistant professor Nikola Banovic in the College of Engineering. The team of 12 students from SI and CSE will be part of Amazon's broad mission to make its voice assistant smarter and more conversational.
Now in its third year, the Grand Challenge competing teams are working to build a bot able to hold a conversation for more than 20 minutes. The U-M team began work in September 2019 and will have until February 2020 to qualify for the quarterfinals and, hopefully, bring home a prize of $250,000.