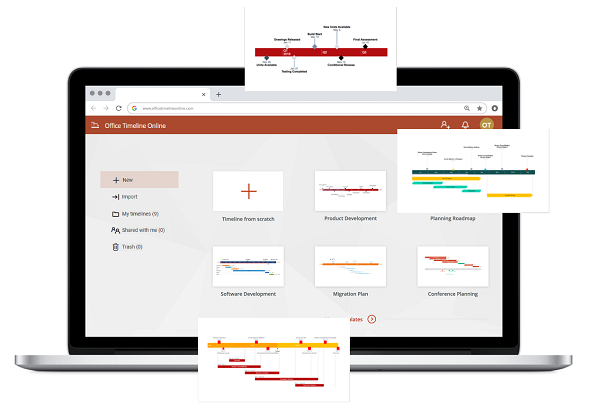 For a number of years, I have been looking for a good timeline creator. Unfortunately, most of the options I found were either outdated or looked rather bland. I recently discovered Office Timeline and so far it is quite promising. Full of features like online collaboration and Excel support, Office Timeline looks great and is easy-to-use. They offer both an online version and a PowerPoint add-in. (Please be aware that installing the add-in on a U-M provided computer may require administrative permissions.) So far, I have only tried the Instant version, but plan on creating a free account soon to take advantage of additional features.
How are you creating modern timelines? Is there other software that I should try?
---
Have a cool app, tool, or tech tip you'd like to share? Contact Chase Masters. Please note that Tech Tips are personal recommendations and might not be officially endorsed or supported by U-M.