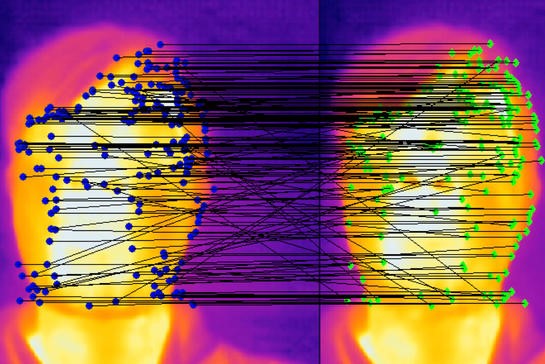 UM-Dearborn Assistant Professor of Computer and Information Science Mohamed Abouelenien is exploring whether machine learning can help create a customized, responsive climate control system that would automatically detect a person's level of "thermal comfort" and then make continuous adjustments to their environment.
Abouelenien and his collaborator, UM-Flint Associate Professor of Mechanical Engineering Mihai Burzo, used a thermal camera to collect data from 50 research subjects. They used that data to then create a machine learning-based computer model that established a thermal comfort zone for a particular person.
Abouelenien says the obvious application for a technology like this would be in a vehicle cabin, where it could guide an HVAC system that adjusted itself automatically. Plus, there's a benefit beyond mere comfort: Their algorithmically guided thermostat is more efficient than driver controlled ones, and the energy savings could help improve electric vehicle range.