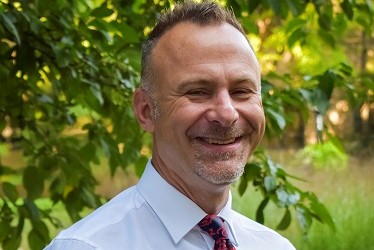 Chris Zimmerman, HITS electronic health record clinical decision support coordinator and informatics pharmacist, is now a co-author of the Pharmacotherapy Self-Assessment Program (PSAP). A compilation of chapters, the PSAP provides a means for thousands of pharmacists nationally to maintain their board certification in various specialty areas. The PSAP also forms a cutting edge education tool for pharmacists to help facilitate and maintain advanced learning in various clinical areas.
Zimmerman published a pharmacy informatics-based chapter focused on the electronic health record (EHR) technology that improves pharmacy services in acute care. Given the importance and impact of information technology, particularly in the EHR field, his work was movement away from the PSAP's routine clinical focus. Selected prominent medical professionals like Zimmerman are invited to serve as an author—demanding extensive knowledge and diligence.
Zimmerman's motivation to extend beyond work duties demonstrates his commitment to further his impact on the pharmacy field—and the HITS community. Read the full article about Zimmerman's work.