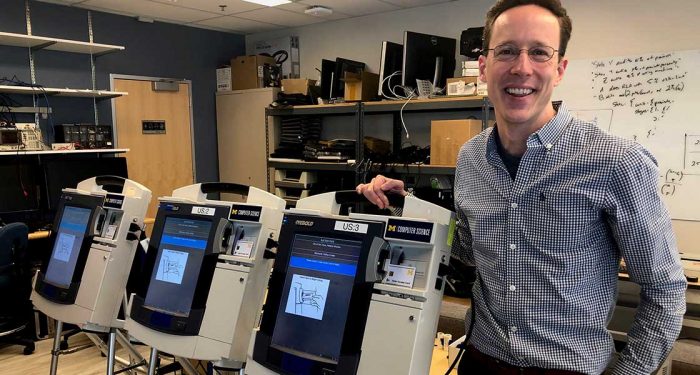 J. Alex Halderman, an election security expert and professor in U-M's computer science and engineering department, is involved in a state-wide effort to ensure accurate election results ahead of the 2020 presidential election. Halderman is co-chair of a commission of state and national security experts which will provide the Secretary of State with recommendations by the end of the year to improve Michigan's election security.
Halderman has identified three aspects of elections Michigan might improve on over the next year: over-centralization, voter registration records, and voter confidence. To combat these vulnerabilities, the state of Michigan will adopt a hand count of a statistically significant sample of ballots to check the accuracy of the election results.
While Halderman said "Michigan is already in a really good position compared to other states," the recommendations that come from his committee will move the state closer to an election system voters can trust based on evidence, not faith.