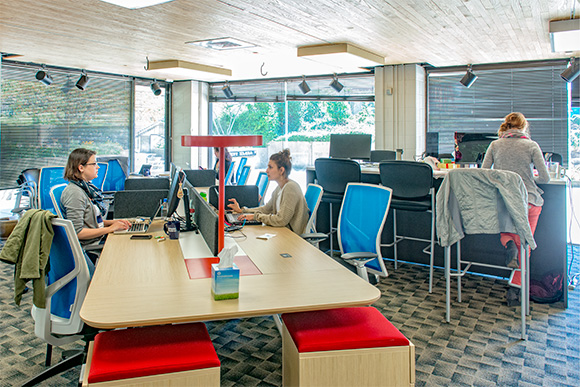 A recent issue of Business Facilities magazine named Ann Arbor as one of the top 12 Sweet Spots For High Tech in the U.S.
The editors cited Cisco's 2018 acquisition of Ann Arbor-based Duo Security and KLA, one of the largest semiconductor equipment companies in the world, which selected Ann Arbor for the location of its new R&D facility. "Anyone who wasn't already aware of Ann Arbor's dynamic tech ecosystem was certainly taking notice after those two headline-grabbing announcements," they wrote.
The article also calls out the region's economic development organization, Ann Arbor SPARK, U-M's huge volume of research activity, and access to funding as contributing factors that makes the area a successful location for entrepreneurs. "More than a Midwest college town, Ann Arbor has emerged as a leading tech hub on the global stage," the editors concluded.